What aspects do we need to consider when defining a content marketing strategy for companies whose customers are other companies?
Since content and the relationships it creates are the center of digital communication, we want to learn more with Miriam Bertoli who, drawing upon her experience as a teacher and Digital Marketing consultant, has been supporting companies for several years in coming up with marketing and content strategies, in an increasingly digital scenario.
Q: Good morning Dr. Bertoli! Why do you think Content Marketing is particularly important and effective for B2B companies?
A: It takes months, sometimes years. These are the extended times of the customer journey in B2B companies: in fact, the purchase of products / services often takes a long time because it implies complex decisions and strong investments, involving multiple business professional.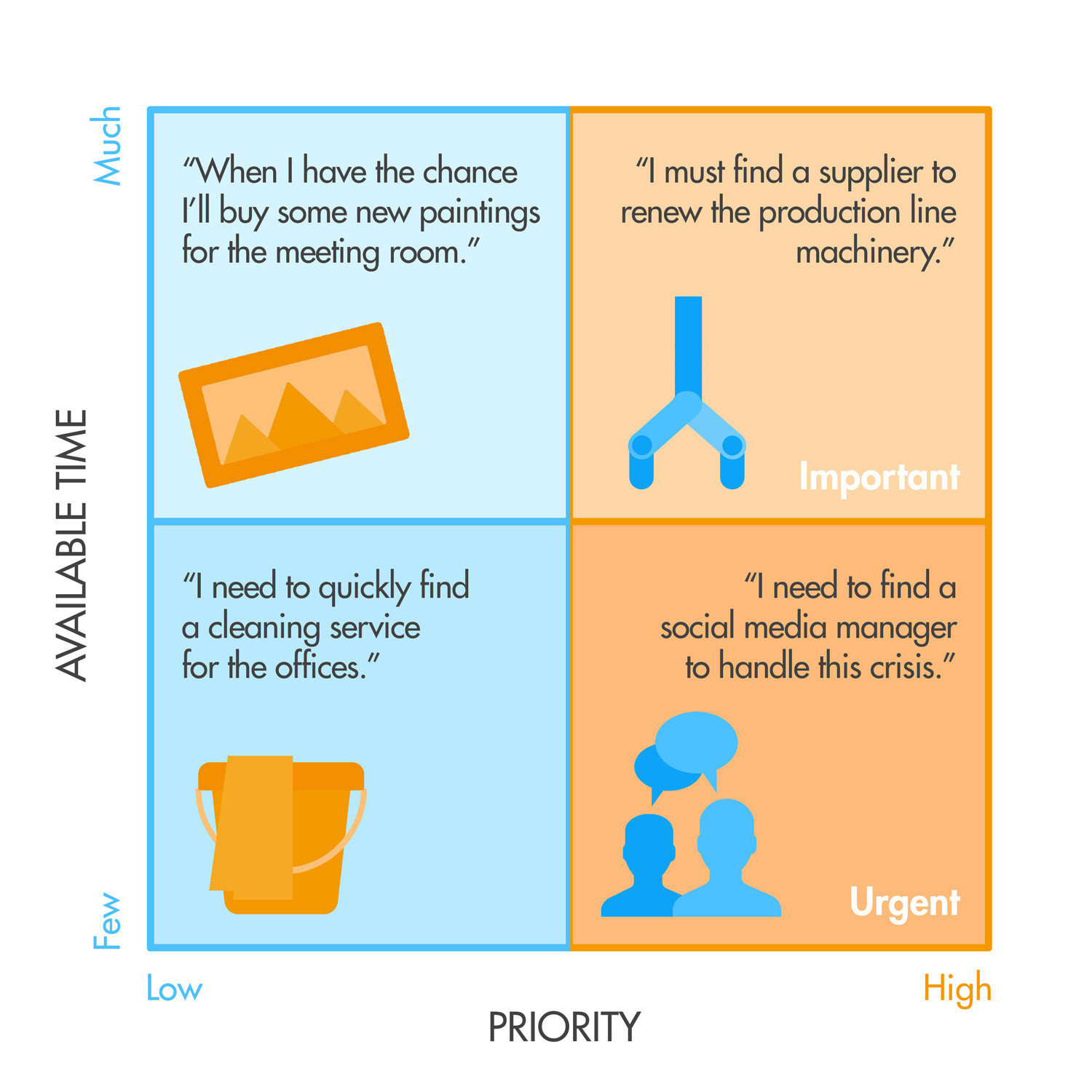 In many cases the stakes are rather high for the client company, both in terms of strategic importance of the investment and of urgency.
In this kind of scenario, a Content Strategy is a powerful ally, because it keeps the relationship between the company and a potential customer active, arousing their interest over the months through content, and accompanying them in the various steps of the customer journey. Such strategy of course requires that content be aligned with the objective you want to achieve.
According to Forrester analysts, buyers do not like to interact with a salesman as their primary source of information (60%), but prefer to look for information online (68%), going so far as to establish their choice criteria during their navigation (62%).
This means that, if your company doesn't have good digital touchpoints, you risk not even being contacted at all. Besides, the authority that content can give you as it makes people know your product and the industry contributes in having you called to the table of decision makers.
The difficulty in communicating lies in the fact that decisions involve a plurality of subjects, different business functions, sometimes divergent objectives and different information habits.
Q: What are the steps to correctly set up a content-based Marketing strategy?
A: Content Marketing promotes a number of business objectives, so it has to be aligned with these objectives. Customization and fulfillment of the needs of the different stakeholders involved are the keys to success.
A vital and often neglected step, in favor of content strategies aimed at generating leads, is to use Content Marketing in the after-sales: being present with support content improves customer satisfaction, often increases the efficiency of customer service, is an activator of word-of-mouth, and promotes memorability and re-purchase.
Two fundamental steps while defining a Content Strategy:
Identify priorities

: get the measure of your digital content. If the downstream objective is to generate leads, content can begin to transmit value, giving useful information, resolving a problem or explaining best practices. The call to action can be immediate or appear at a later stage, through retargeting.

Identify the User Personas

: accurately profile decision makers, in order to understand how to be interesting to them.
I'll point out three techniques that work:
Provide tools

: like text content, tools can greatly facilitate lead collection. For example, the templates for profiling User Personas provided by Hubspot, or plugins and calculators.

Create Thematic Hubs

: Putting similar content together increases SEO relevance; Thematic Hubs also extend the life of individual pieces of content, as it is easier for you to find them over time.

Involve influencers

: they make quality content, inspire authority, boost distribution, increase visibility within their network. There are two types of influencers: the expert and the advocate, depending on their characteristics their contribution in your Content Strategy will be different.
A well-functioning Content Strategy includes the planning of the distribution phase, often with a dedicated budget. The main channels to be considered are:
SEO

, especially to generate new contacts

Paid adv

, to segment customers and reach new potential customers

Newsletters from the company database

, to bring content to existing customers or to people who already know your company.
Q: What do you think of the possibilities Artificial Intelligence opens up for Content Marketing? Could they prove useful in B2B Content Marketing?
A: Artificial Intelligence - which includes technologies such as Machine Learning, neural networks, natural language processing (NLP) and generation (NLG) - is and will certainly be a growing opportunity for Content Marketers.
One of them is smart content, i.e. - finally - personalized content, shaped on available data on each person's preferences, browsing behavior, customer journey stage, and expected future evaluation steps.
This aspect is particularly important for B2B companies where, as we mentioned, different professionals are involved in the purchasing process, and decisions often take a long time. Providing the prospective client company's Marketing Manager with content that is built on their needs, taking into account their current customer journey phase, is different from, say, addressing content to an HR Manager, and certainly makes your Content Marketing strategy more effective and efficient.