What are the best practices suggested by the brands that created the most impactful experiences in Italy? The data from the KPMG research.
In a world where customer expectations are constantly growing, companies must adopt a structured Customer Experience management.
For the third consecutive year, KPMG's Customer Experience Excellence Centre has carried out research on a sample of 5,000 consumers to identify the best practices of those brands that have been able to create high-impact experiences for their customers in the Italian market.
The survey is based on six fundamental dimensions through which a customer judges the interaction with a brand: they are the "Six Pillars" of Customer Experience, i.e. Customization, Integrity, Expectations, Resolution, Time&effort and Empathy. A high performance of this set of indicators corresponds to a greater economic success of the company itself, thanks to the positive impact these factors have on loyalty and advocacy.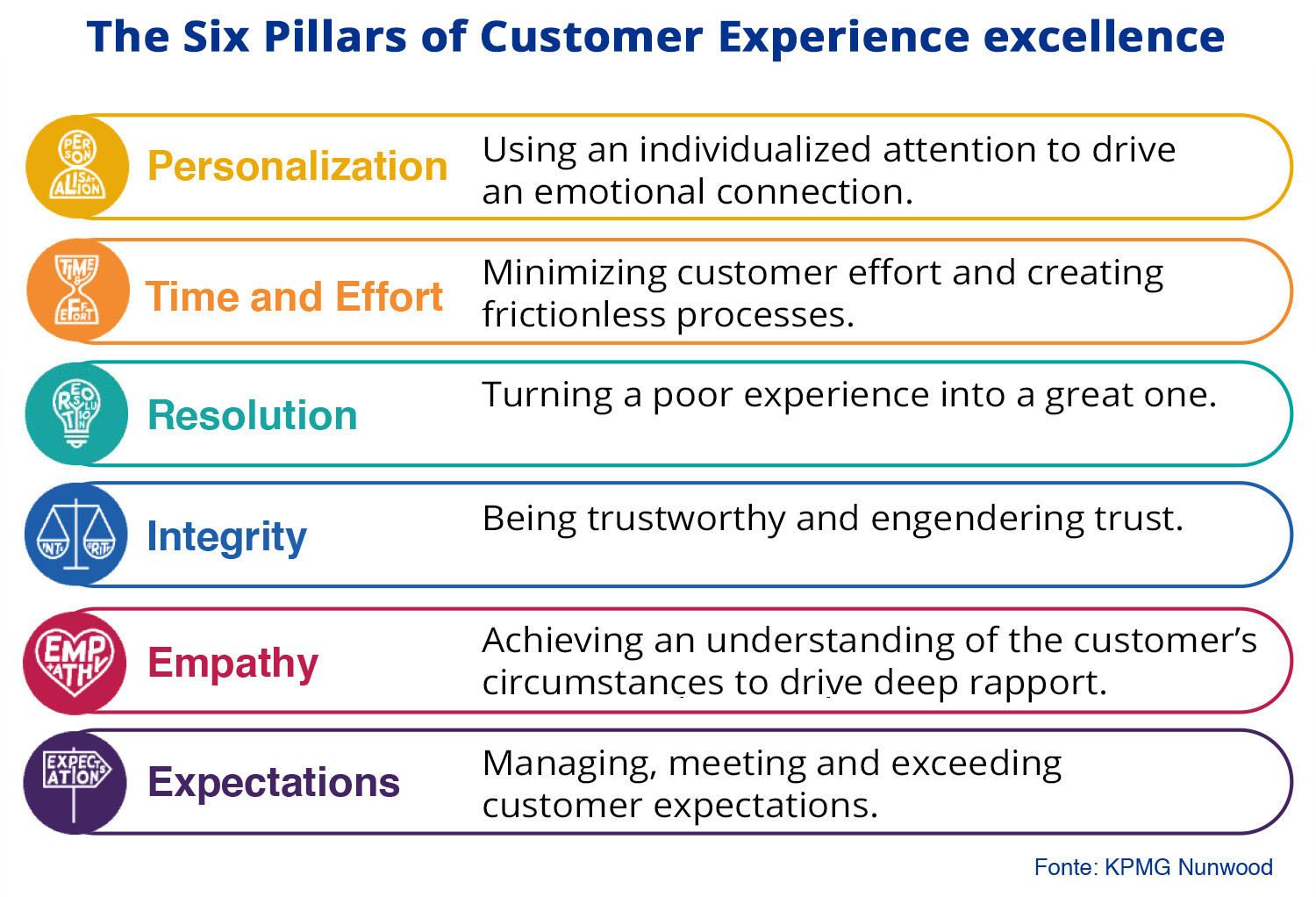 Compared to the two previous editions (2017 and 2018), the average CEE (Customer Experience Excellence) Score has grown from 7.16 and 7.10 to 7.29. The curve shows how, under the pressure of a fierce competition and increasingly demanding customers, companies active in the Italian market have progressively improved their performance.
The Omnichannel Index
It should also be noted that a high CEE Score also corresponds to a higher Omnichannel Index, i.e. the ability to offer an integrated and fluid journey across the different channels.
Many companies were able to climb several positions in the ranking, thanks to digital: AXA, for example, has gained more than 60 positions. The same goes for Grocery Retail companies, such as Lidl, Coop, Despar and Carrefour.
They invested in an omnichannel experience, introducing new digital technologies to simplify the shopping experience, while at the same time enhancing physical spaces as meeting points for the local community. The top performer of the industry was Esselunga, in 10th place in the ranking.
As for the digital players, the primacy remains firmly in the hands of Amazon and Apple Store, which are confirmed in the top 5.

What do customers want?
It seems that for Italian consumers, the most important factors are Time&effort and Personalization. What they want is:
simplicity in interaction, which is considered a must-have (think of the success of Paypal, in 2nd position, and how it has brought disruptive simplicity, speed and security in the banking sector)
being recognized in their uniqueness: brands must be able to personalize and manage the relationship empathetically.
Special attention must be paied in this: on the one hand, customers strongly demand for specific solutions to their problems, but the respect for their privacy must also be guaranteed. Companies must therefore overcome the challenges of the "Personalization Paradox".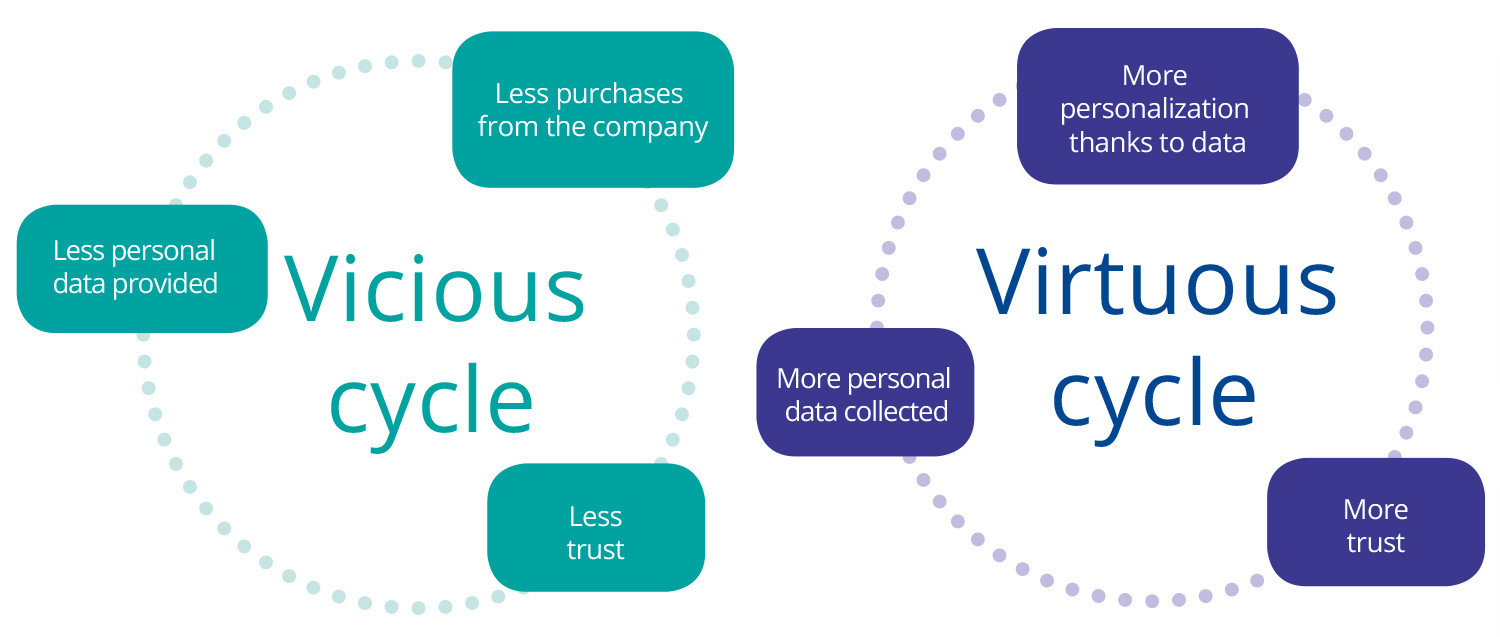 Research shows that the concepts of Integrity and Trust are as important as the personalization of the experience, and lead to a virtuous circle: if customers think that their data is managed in a transparent way, they will give it more willingly.
For this reason, in the ranking we find several luxury and insurance brands which continuously work on preserving their value promise (pillar Integrity). The Prada Group, for example, keeps its promises of high quality and ethics, such as the Fur free choice.
The Insight Ecosystem
KPMG has found that the top brands in the ranking are those most able to use customer insight to support business growth. In order to focus on the needs and expectations of customers, it is necessary to rethink the organization, in order to put the customer at the center of business strategies. Let's see how:
1) INTEGRATED DATA - End-to-end data acquisition
Data must be acquired from multiple external and internal sources, including traditional surveys (questionnaires etc.) and digital sources (behavioral, social, operational etc.). In order to meet the customers' needs, it must be processed, organized and archived to be accessible and usable.
Customer profiles, personas and events
Do not settle for demographic characteristics.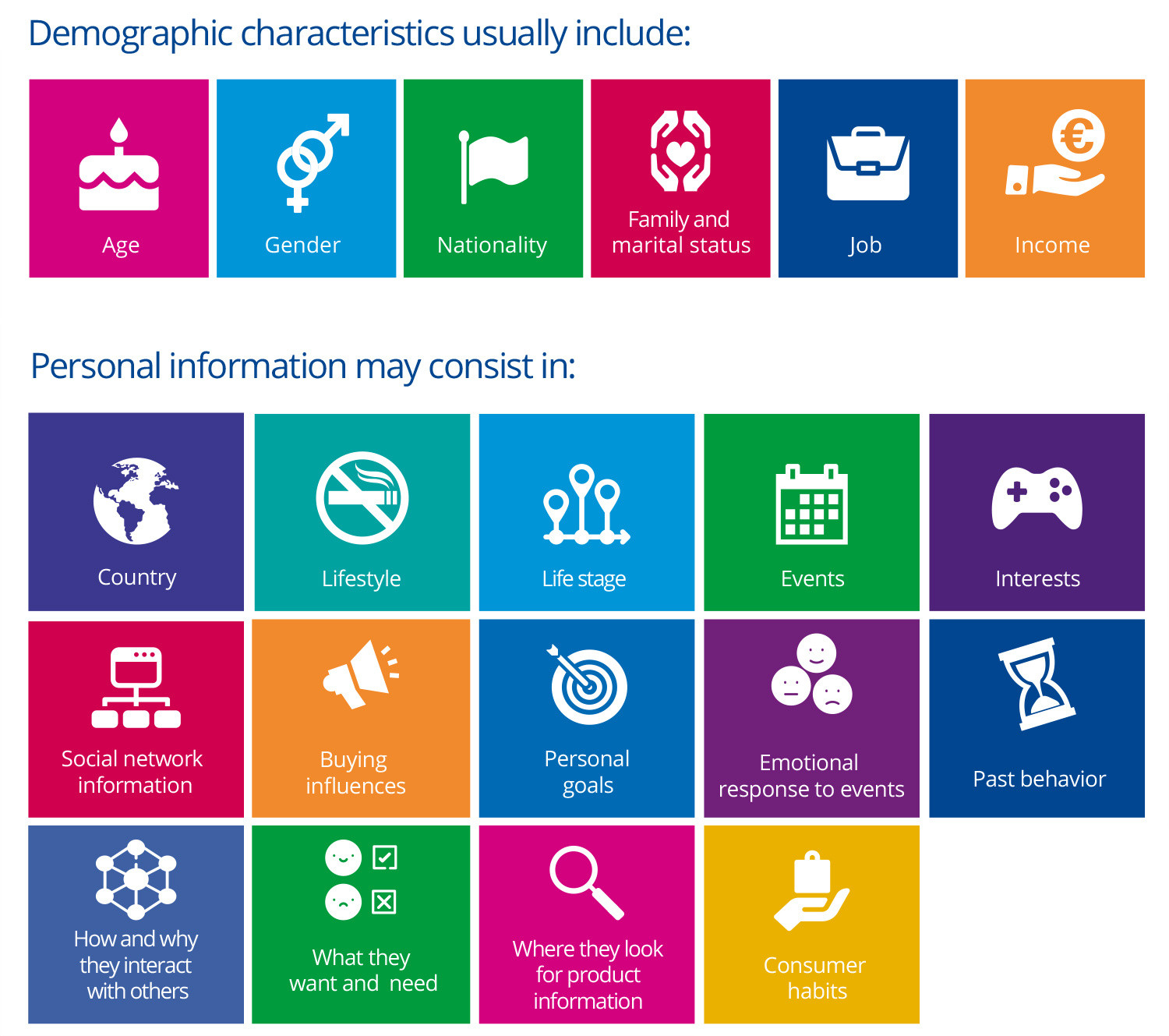 Segmentation based on circumstances/events
Traditional segmentation must be integrated with the concepts of "circumstance" and "event": triggers, in fact, can be dictated by the customer's emotional state.
The Insight Team must be able to integrate Big Data, large amounts of unstructured information (blogs, social media, e-mails, posts, news, etc.)
Customer Journey Analytics
This analytical approach is useful for understanding customer behavior at different stages of their Customer Journey across all touchpoints. It allows you to intercept customers when they need it most.
Event Stream Processing (ESP)
Thanks to innovations in Machine Learning, ESP technology is now able to analyze how a specific event occurred and calculate the likelihood of an event in the future.
2) FOCUSED ACTIONS – Data analysis and strategic actions
In order to respond to the rapid changes underway, companies must found their decision-making on insights. Technology - with tools such as advanced analytics and intelligent algorithms - is helping to provide new and powerful inputs to make all kinds of decisions. Those are the necessary steps:
Identify where decisions are made and which areas and actors are involved.
Form an Insight Team in order to analyze the data in real time and speed up the reactions, with a clear communication to be addressed to the corporate decision centers.
Adopt a close-the-loop approach, which works on two levels (internal and external) and is triggered by customer feedback.
- Internally: the problem of a specific customer is solved
- Externally: teams try to identify systemic problems encountered by multiple customers, thus discovering critical issues and suggesting new solutions.
3) ACCELERED GROWTH - Improving business through insights
Satisfying expectations means intercepting needs to create individual experiences, that is to say, leaving a memory that will influence the customer's future behavior.
KPMG has identified 5 phases for an individual and personalized experience. Each one focuses on different behaviors:
Welcome - Show me that I can trust you
Engage - Listen to me and understand my needs
Respond - Create solutions dedicated to me
Solve - Act in my best interest
Close - Encourage me to return
This objective can only be achieved if it is shared by all employees and collaborators of the company. For this reason, brands need to adopt the "People First" principle, making their Employee Experience unique. It's proven that employee loyalty has a direct impact on customer loyalty.