The Editorial Staff
Content Intelligence Network
Published on March 01, 2019
A few months ago we said goodbye to the Year of the Dog, and entered the Year of the Pig. Even though China is a country with many age-old traditions, digital has taken root extraordinarily quickly.
At the end of 2017, 772 million people were connected to the Internet, a 5.6% increase compared to the previous year. This number represents a quarter of the world's connected population and it keeps growing. There is still unrealised potential and it is estimated that there will be significant increases in rural areas.
At the moment, digital penetration of the Chinese population is 53% (compared to 66% in Italy) and the e-commerce market is prosperous - in 2016 at least 60% of the Chinese population made an online purchase.
If you didn't know about these statistics before, now you are probably pacing up and down ready to plan a Digital Marketing strategy that will win over Chinese consumers.
Don't count your chickens before they hatch

Already imagining yourself crossing the Great Wall of China in triumph? But wait, while choosing the hosting for your website, you come up against a large barrier: it is the Great Firewall.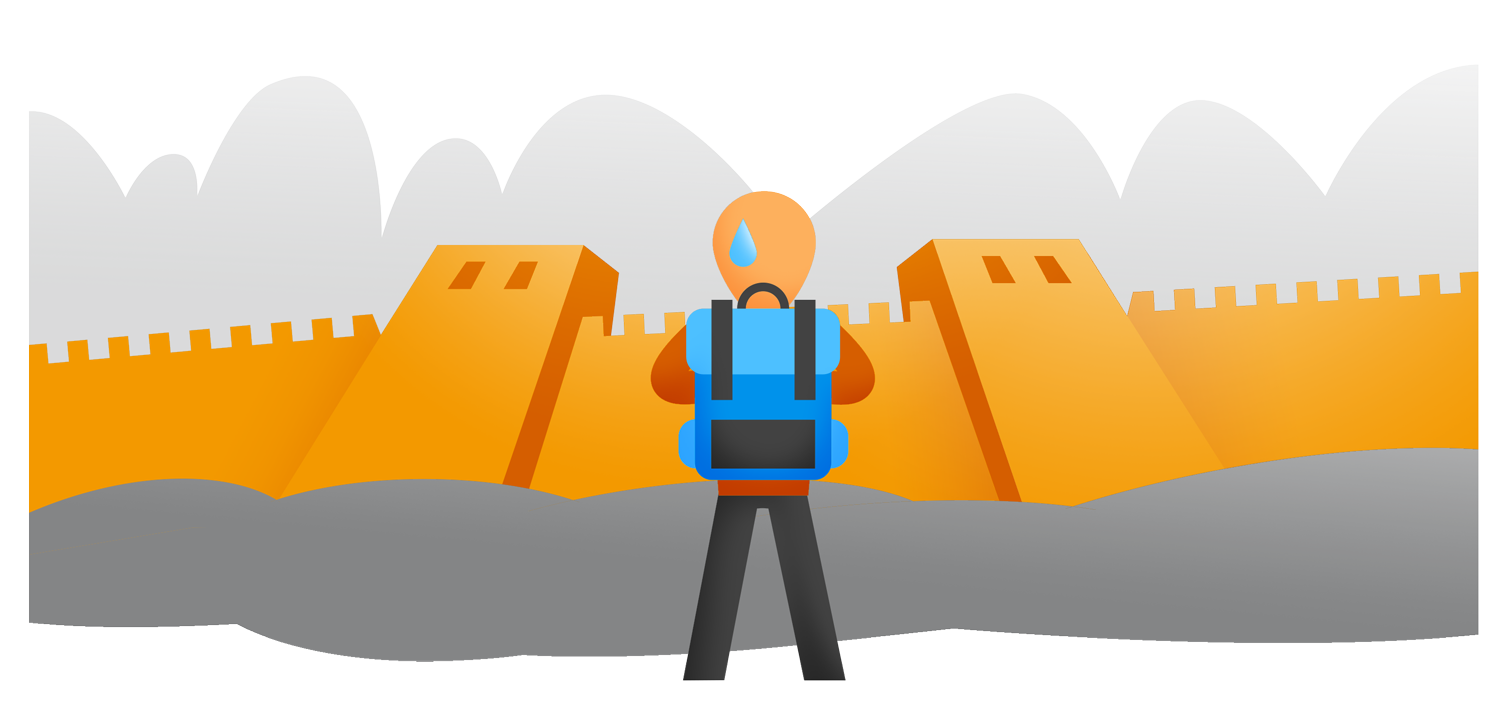 In fact, for over eleven years the Chinese government has enclosed the country with a digital shield that manages the flow of incoming data while blocking access to certain sites and platforms.
Initially, attempts to bypass this censorship were made using a VPN online (now a criminal offense), and lead to the sites deemed unsuitable and therefore ostracized. In addition, the Great Firewall significantly slows down connections since it has to analyze a huge amount of data when selecting which sites will be accessible or not.
This situation, in which even the multinational corporations of the web struggle to find space, has favored a sort of "local" ecosystem of platforms "made in China" that are integrated in three mega-groups, accessible with a unified login (single profile).


So, what do we do?

Given that the best way to reach the Chinese target is the web, how can you solve the problems of accessing the Chinese network?
One of the solutions is to use an ICP (Internet Content Provider) license, which allows the website to be hosted on a domestic server, but the application and release times for the MIIT (Ministry of Industry and Information Technology) are long and bureaucratic.
However, if you want to engage people through Content Marketing and guide them step by step towards conversion, you need a license and a distribution infrastructure capable of high-performance delivery of the digital assets hosted on your website.
Chinese consumers are very demanding, if something doesn't pique their interest they will abandon it immediately, and their cultural heritage is completely different from ours. That's why Content Marketing will only be effective if it relies on people's true interests, updated in real time. Content Intelligence excels at gathering this information.


What solution can we adopt?


But aren't we forgetting something? Using AI to make content "intelligent" – a receptor of user interests - is pointless, if our users can't see it.
The best solution is to use THRON, a DAM (Digital Asset Management) that natively integrates Content Intelligence. It also includes an integrated delivery module that delivers content worldwide, including China.
Brands that use it will not need to apply for an ICP license because the content distribution utilizes the THRON ICP license, already complying with the Chinese regulations.
In this way, THRON guarantees a fast track to enter the Chinese market, enabling the delivery of high-performance content (including multimedia assets such as videos, which the Chinese appreciate so much), breaking down the obstacles of censorship and bureaucracy.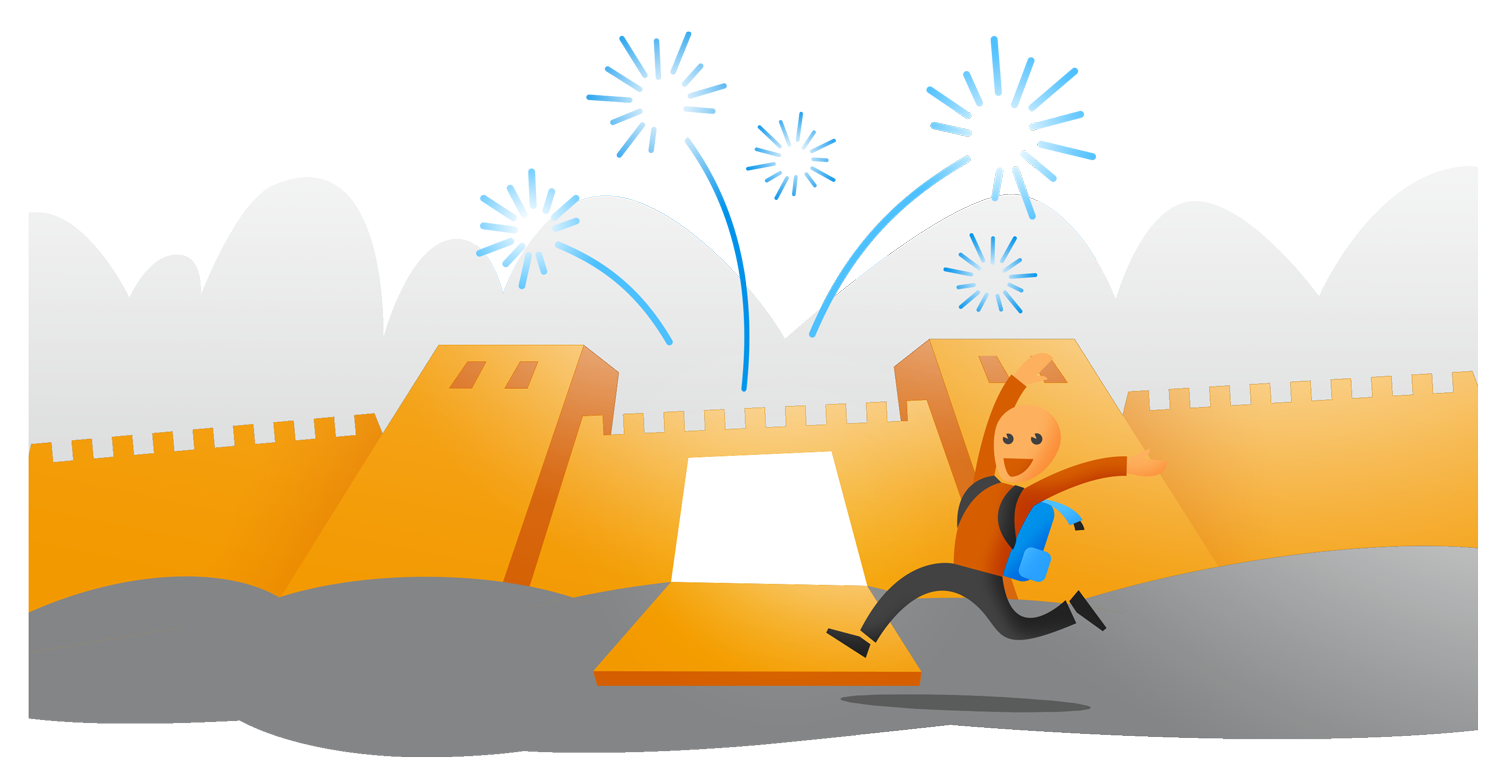 In addition to that, with Content Intelligence you can get valuable data on the interests of the users who have viewed them, using them to improve your editorial strategies and customize your marketing automation actions.
That's what Valentino did, the Italian fashion house of accessories and clothing that is a true style icon. With THRON, it managed to maintain control over its content worldwide, including China.
According to KPMG, the Dragon kingdom is already the world's second largest country for luxury brand consumption, and it is expected that by 2020, more than half of high-end purchases will happen online. Considering this, Valentino is ready to conquer China.