The Editorial Staff
Content Intelligence Network
Published on November 30, 2018
Away with Data Silos!

We often speak about breaking down data silos but, as attractive as the bulldozer phenomenon may be, with the destructive and almost exhilarating power of a mechanical tool to destroy everything, there is a much easier system that is called Content Intelligence. What is it?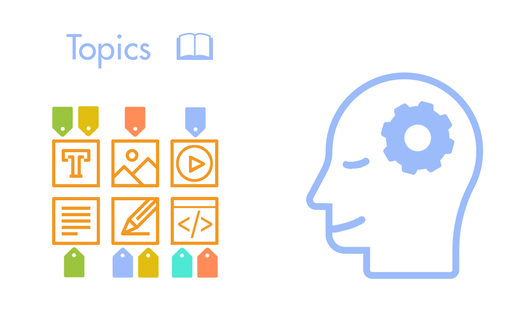 Companies that adopt it, better still if it is in the practical form of the Intelligent DAM, find themselves operating with a centralized content management system (which is, therefore, anti silos). This is because the Artificial Intelligence engines that it is made up of take care of classifying every single digital asset owned by the organization. It assigns them metadata (tags) that recognize the topics and, therefore, allow for the "creation" of a single, large warehouse where each file is well-organized and easy to recuperate. In particular, these files exist in a single version, without there being any duplicates.
If you have implemented Content Intelligence at your company, you will be pleased to finally have your content organized into one big digital repository where you can easily find everything thanks to the tags that have been assigned to it.
I don't know if you have ever had the opportunity to go to a large dry cleaner's with automated procedures: there you have it; the concept is similar. If you have left a suit, a blanket or anything to be washed and ironed, by giving the system the number corresponding with the garment left there, the roller brings you exactly what you want, selecting it from dozens and dozens of other garments. And Content Intelligence does the same with your content.
Open Sesame!

Now that you have this perfect warehouse, you can't leave the door open for just anyone. Instead, you must take a moment to regulate accesses, assigning a kind of entry badge. It goes without saying that Content Intelligence, at least in its DAM form, takes care of this too. There is a function called Identity Management and it consists in the opportunity to define the roles of each user on the platform. This includes access rights to content and the various phases of the workflow that regulates the life cycle of such assets.
Moreover, the people who are involved in a company's content are different, from internal teams to partners and stakeholders too. Guaranteeing them with a regulated access entails a huge saving in terms of time when sharing files beyond the platform. If these sharing spaces are also assigned on the move or customized, then it's even better. The production and distribution processes emerge incredibly streamlined.
If you want to create reserved areas (such as a Brand Portal or a Media Portal), you'll be able to understand that things become even easier: visitors find the content they need reunited in a single place. What's more, if this needs to be updated or removed, all you need is a simple click and everything happens automatically, without having to cancel and upload content over again. Let's not forget either that the system itself is transparent and monitors everything, tracking every step, from where to who has carried out certain operations.
Let's not dwell further on the other advantages of an Intelligent DAM, in particular, that of gaining valuable insights on user interests from their use of content. Rather, we would like to invite you to explore their full potential.