Published on August 30, 2019
Do you know all the tools and features you need to run an online business? In building your company's digital ecosystem, you may come across apparently overlapping technological solutions, due to some similar features.
This is the case with Intelligent DAM (THRON) and Headless CMS. But there are differences, let's see them:
Due to its acephalous nature, which keeps content management apart from the display part, a Headless CMS is API-first: content is published through APIs that adapt it according to the target app or technology.
The speed of execution and high flexibility are ideal when sharing content and data across many platforms, considering that to keep up with the market, companies have to feed several new emerging channels (app, mobile, smart assistant, IoT, home automation systems, etc.).
Similarly THRON, through a set of APIs, is a centralized control tool with which to manage access to the digital objects uploaded to the platform (images, videos, documents, etc.) and share / embed them in the desired front ends.
At this point we can already highlight two not irrelevant differences, talking about functionality and the size of the content to manage. CMS, which was created with the purpose of feeding sites, hosts complete WYSWYG building blocks to allow users who don't have development knowledge to create impressive web pages. This means it focuses on the creation and management of aggregated pieces (e.g. title + image + text) of web pages.
On the other hand, the Intelligent DAM is transversal to more departments (not only editorial ones), it is more modular and describes content in detail thanks to metadata applied by AI algorithms, which makes content more easily reusable outside its original context.
Moreover, unlike THRON, a Headless CMS has limited capabilities to handle large files, such as videos of several GBs, some documents, HD photos etc., which often play an important role in driving users to conversion.
Both solutions serve the multi-canality required by modern marketing strategies, but THRON has a deeper ability to understand content, even when it is made up of several gigabytes, pixels or megabytes.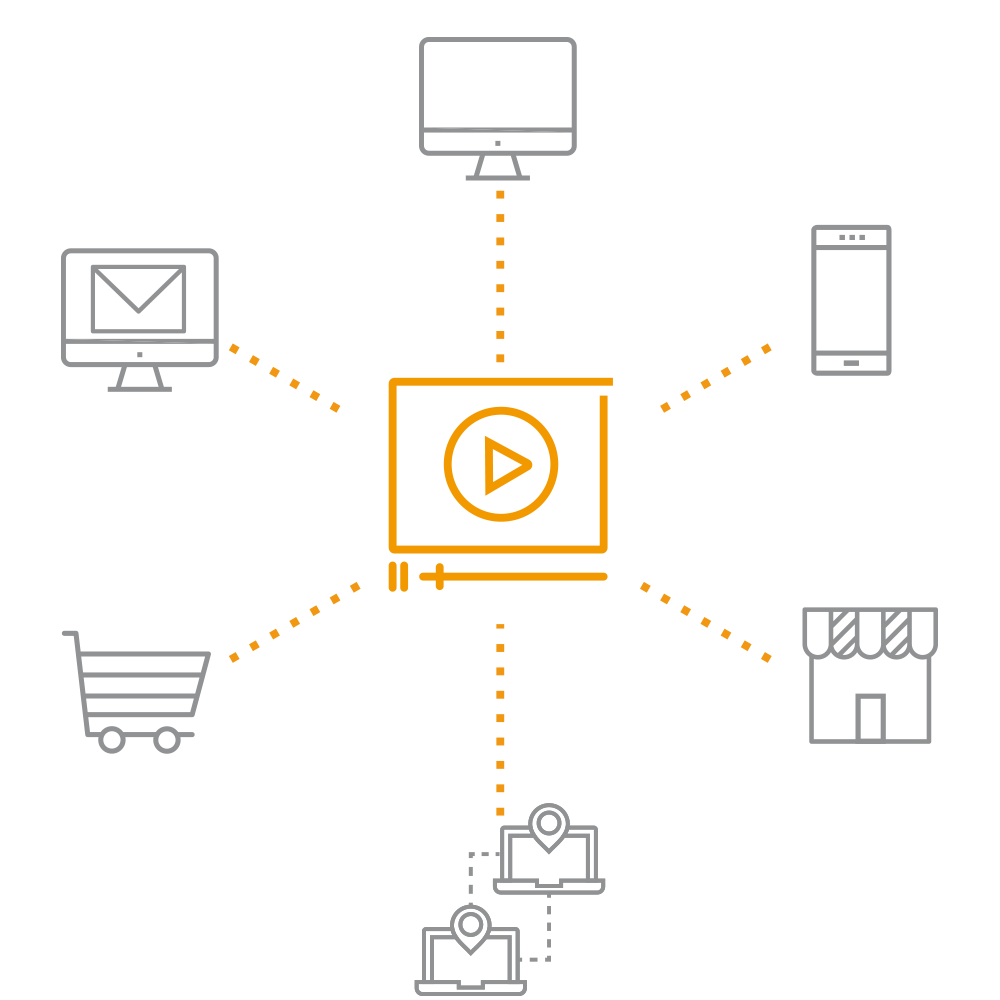 Content creation and approval workflow
We mentioned that Headless CMSs, to serve an unlimited number of front ends, must be agile, flexible and highly scalable, so a modern cloud architecture is required. Most headless CMSs are in fact hosted, meaning their CMS core is offered as Saas (Software-as-a-service), as the Intelligent DAM is.
This implies the advantages of pay-per-use services: the company's hands are freed from updating the security and maintaining the system, as the provider takes care of them directly.
But when it comes to managing a guided and customized content lifecycle, with approval stages (the so-called workflow), the balance is tipped in favor of the Intelligent DAM.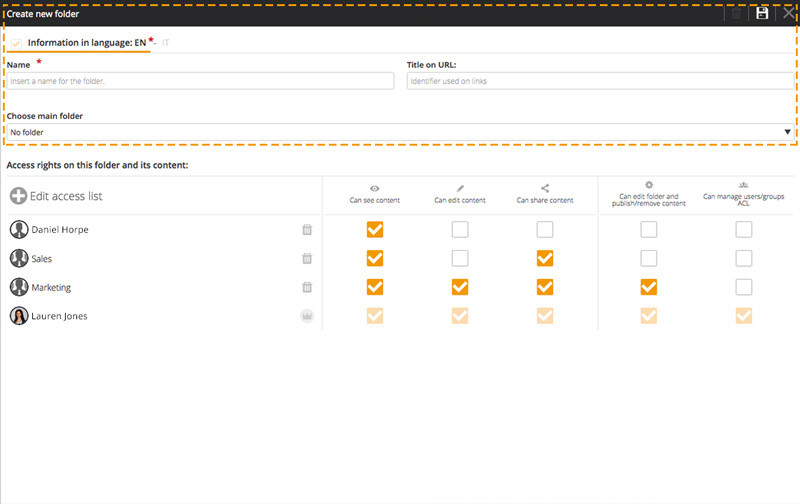 First and foremost, the Media Library: while a CMS can become a repository of the content published on websites with limited search, sharing and permissions functions, the retroactive classification of assets by THRON's semantic engine enables content versioning and the ability to perform cross-channel, immediate searches.
Once the content is centralized on the DAM, it can be easily embedded and shared inside and outside the platform, which can be customized according to the needs of specific stakeholders, ensuring a consistent governance of the company and without needing to duplicate content.
One of the strengths of CMS is customizing the content and design of your website with templates. Headless CMS has, among other things, the advantage of allowing the export of content via web services, to use it on other systems.
In the same way, THRON distributes all content directly from the DAM on any platform (website, e-commerce, app, etc.) thanks to its Elastic Media Delivery module, all while applying automatic adjustments depending on the channel and the available bandwidth.
But what will the content delivered by THRON look like on your website? Will you need to integrate it with a CMS in order to customize the display of images with templates? The answer is no: you'll be able to customize the appearance and behavior of the player directly from the DAM.
As a matter of fact, THRON's universal multimedia player (Universal Player) comes with a code editor (css and javascript) that allows you to intervene in detail on behaviors and visual effects.
Through the template of the Player, you can decide not only how the content is rendered on the front end, but also customized other elements that make up the page. A customer using THRON, for example, can decide to make a correspondence between a tag and a specific visual element prepared by the designers, so that they it will appear together with a tagged content.
We can't keep on with the comparison because THRON, in addition to successfully and comprehensively meet all the needs highlighted so far, has features that a Headless CMS can not match: we are talking about Content Intelligence and Product Data Management. What are they about?
The profile of each user, known or anonymous, is enriched with tags expressing the characteristics of the content they have viewed. In this way, you will know in real time what elements lead to conversion and build an ad hoc editorial offer.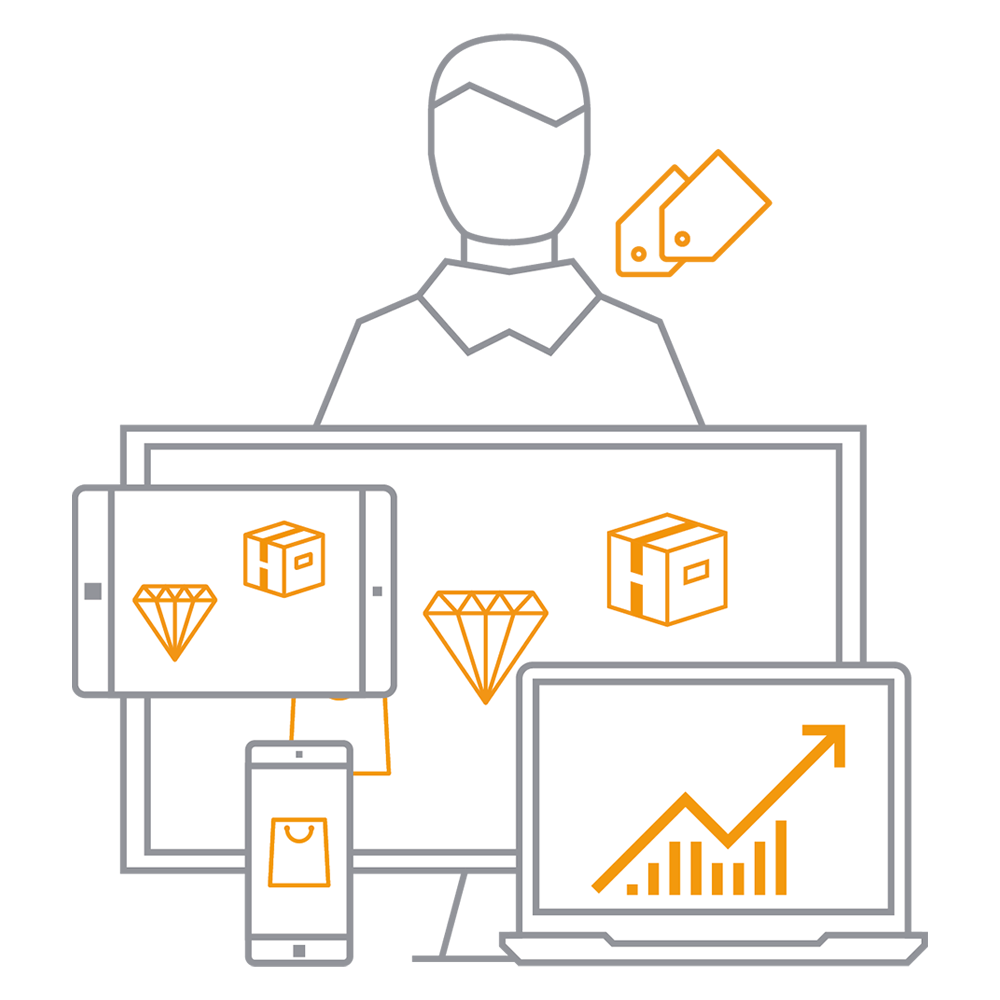 With THRON, you can manage directly the relationship between content and products, as product information, once transformed into tags, can be used to classify the related assets. This makes it easy to automate the population of the e-commerce with complete product sheets and, thanks to Content Intelligence, to measure the performance of the topics and content published on the page in order to customize the user navigation with relevant recommendations.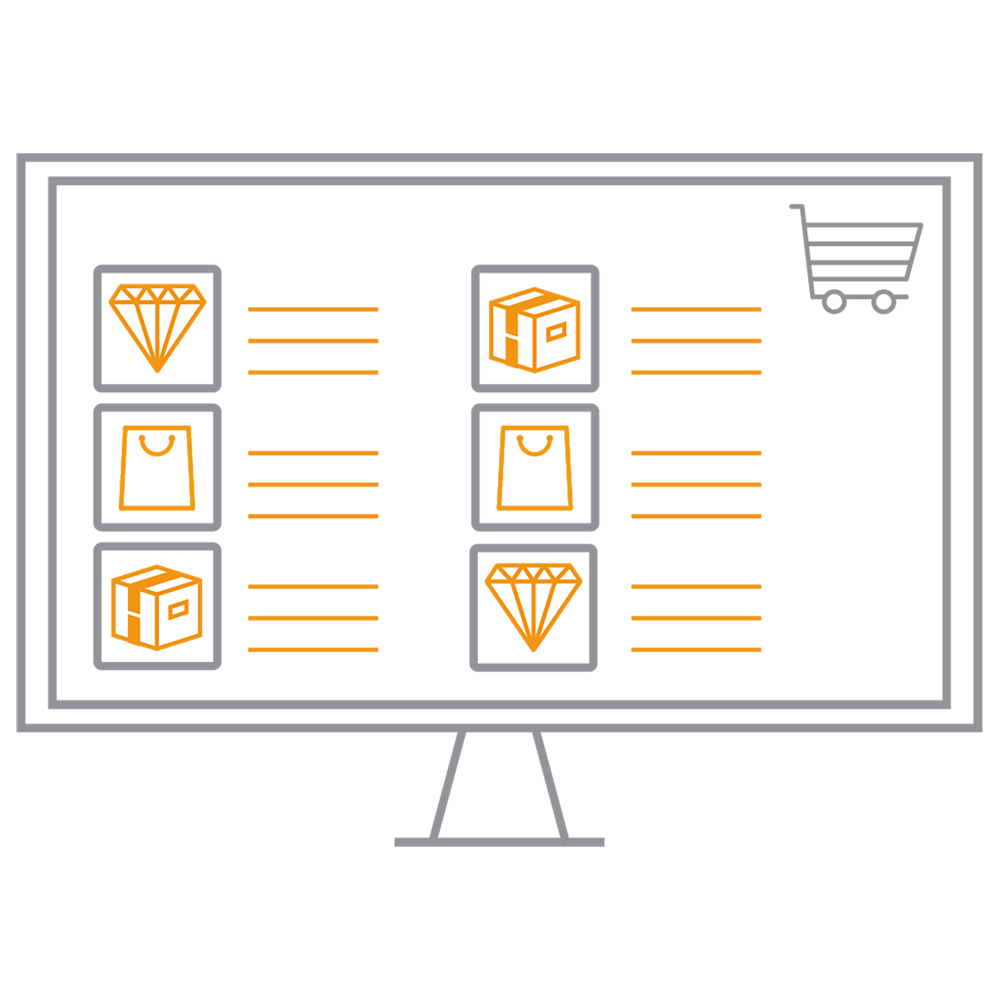 If you are thinking of resorting to a Headless CMS... remember that an Intelligent DAM like THRON offers you much more!