Published on August 17, 2018
Advertisement is so stressful!

Advertising has reached a point where, due to the overabundance of messages or the arrogance with which they are imposed on us, it's overstepping the boundaries of the simple advertisement. In the days of analog technology, when the TV would show an unwelcome commercial right before the climax of the film you were watching, you could exercise forms of obstructionism such as going to the toilet to pee or heading to the fridge to get a snack. But in the digital age, interconnected as we are by multiple devices, advertising is continually in motion, unexhausted and inexhaustible in its search to find us and invade our private and personal sphere by following the digital trails we leave during our browsing.
The pervasiveness of advertising has two consequences: the first is the impatience, annoyance or unease of its recipients, who consider it intrusive and repetitive. Just think how advertising has helped reduce the number of TV viewers! This negative perception is reflected in a study carried out by Yankelovih Marketing/Forrester Research in 2006 which already reported that 60% of consumers were in favor of technologies that could block advertising. If a user employs blocking systems such as AdBlock during their browsing it's as though they have put a "No advertising" sign in front of their house, on their mailbox, indicating that they have reached saturation point and just don't want to know about it. The second is a complete indifference where consumers follow Dante's famous phrase "let us not speak of them, but look, and pass on". The results of advertising campaigns set up this way are increasingly unsatisfactory and statistics confirm this.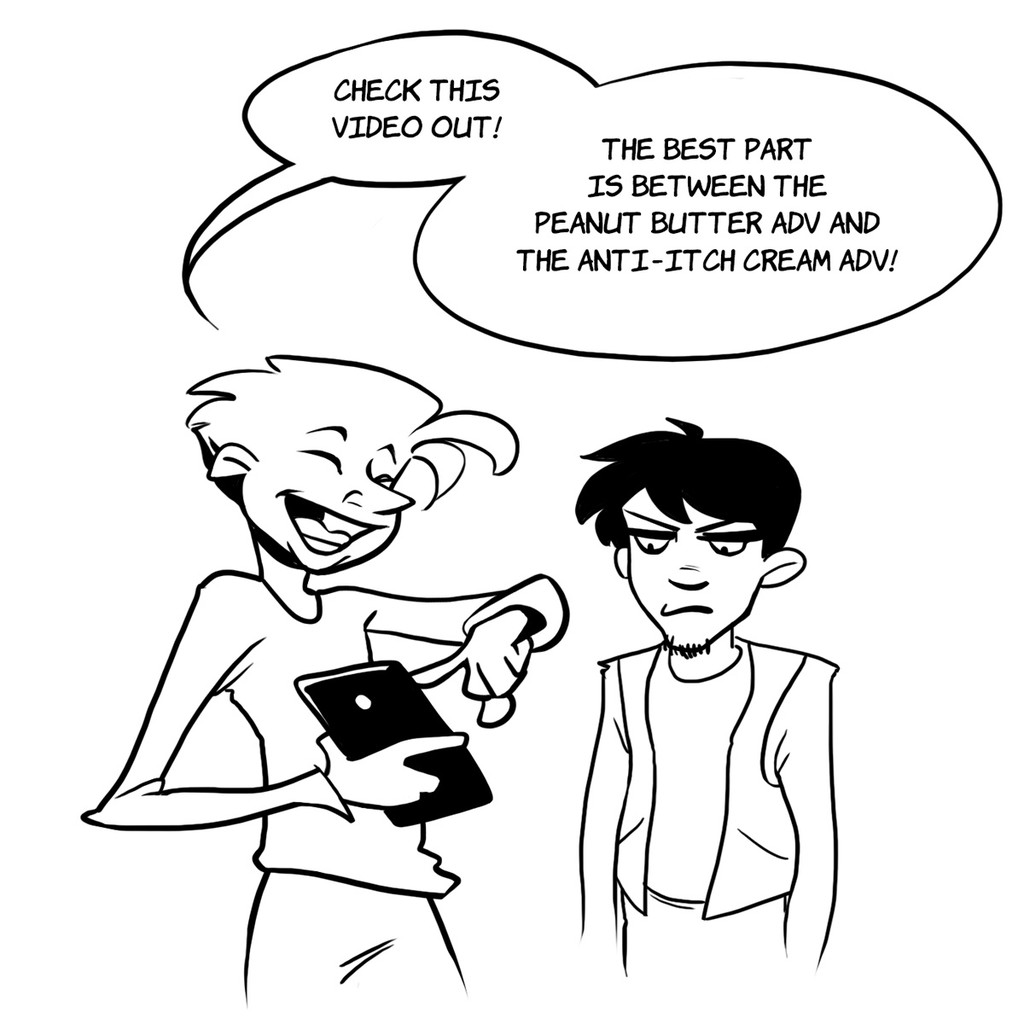 And so, in less than ten years, Content Marketing has appeared on the horizon, putting the traditional advertising sector to the test. More and more Brands are now including content in their digital marketing strategy. But there has been, however, a fundamental misunderstanding. It is true that content lends itself to being less invasive than other forms of advertising, but what companies have not understood is that Content Marketing is not a way to promote your brand and your products.
Of course, you can always mask it as content, but it's still promotional: consumers are not stupid and they realize that it "stinks" a shameless plug and stay well away from it. After all, why should they choose your content with all that is scattered around the Web? To get to know you better? But they're not interested in how good or attractive you are. Nowadays the consumer 2.0 is so mature that they're able to do their research online and discover different points of view about a product, and make autonomous choices.
In fact, users don't perceive the material you share as high-value content but rather as simple propaganda, like hot air devoid of objectivity that would just waste their time. This is because writing content that concerns you or the brand is the most serious mistake you can make. No, high-value content is content that affects the public, which puts them first and manages to earn their trust by offering useful information (and the interaction with the Brand becomes positive because it is associated with the topics being discussed).
The customer as the focus of editorial processes
That is why Brands should give up the publication of material that looks like extracts of pre-packaged press releases, because it's of no interest to the consumers. A customer centric approach is needed: if you want to get the attention of your reference audience, you mustn't talk about yourself, but rather provide them with value, maybe content that speaks about their problems or reflects news and trends of interest in the sector, gaining authority as an expert on the subject.
In this sense, Content Intelligence, that is Artificial Intelligence applied to content, helps us understand what kind of content your users are really interested in. In fact, measuring performance and identifying hot topics enables you to set up an editorial strategy that is truly aligned with the interests of the public, as detected through the use of the topic itself.
Put simply, if you can give users valuable content that meets their expectations, in a short time your Brand will be associated with the concept of a trustworthy, reliable and quality source. And, still within this view, consumers will be happy to interact with you because, together with increased consideration, there will be increased trust and, when choosing between various brands, they will buy the products and services of the brand that managed to engage them and give them the best experience.
We know, in fact, that the vast majority of people consult the Web to find an answer to their needs, so it becomes a priority for the Brand to intercept them and help them solve, their doubts and the questions they asked on digital channels through targeted content. So we say no to shameless plug content that stinks of propaganda and yes to one that satisfies users.
Let's not forget that the data CI extrapolates can be enriched with CRM, giving us a snapshot (single customer view) of every single user that enables us to best calibrate our editorial strategy and, with the information gathered over the course of time (first party data updated in real time!), it's possible to activate marketing automation initiatives that personalize the customer experience with content that responds to the interest shown by the customer at the precise point of the funnel where they were located.
Advertising, when you do it right
Imagine entering a fashion brand's e-commerce site, where we become so overwhelmed and stunned by offers and new products - perhaps presented in the form of pop-ups with the aim of providing very strong CTAs for sales that they want to make known to the visitor - that we risk leaving with a slight sense of nausea, without having bought what really interests us and with the desire not to repeat that customer experience, continually interrupted and fragmented by this content that continually pushed one product or the other.
At this point, let's move on to the opposite case, a virtuous example of personalized advertising which resonates with the expectations of the audience: during the event "Strategies for creating value and Content Intelligence, measuring is possible", Antonio Guarino, AKQA's Head of Data Science, presented the dashboard (a snapshot that shows all the information that can be retrieved about a specific user) utilized in Contarini5, a demo offered by THRON, the Intelligent DAM. Behind a fictitious name, the dashboard conceals the real case of a multi-brand e-commerce in the fashion industry, which uses CI.
The dashboard example highlighted during the speech refers to a woman called Silvia, whose personal and transactional data is shown. Thanks to the work done by CI, on the left we can see a word cloud showing the tags that have been attached to the content that the user has viewed the most over time. From the analysis of the tags we know that Silvia, above all, looks at high-heel shoes with a preference for a type of business woman style and we know, again thanks to CI, AT in which step of the buyer's journey she is in that moment
At this point, the recommendation engines are able to suggest to Silvia topics in line with the interests shown by her up to that point. If the user is in the Awareness phase, we can convey information such as "How to stay comfortable in heels without feeling pain", in the Consideration phase we can show her the presentation of a shoe model with particularly comfortable heels and in the final stage, the Decision phase, we can propose reviews of women who actually feel comfortable with that design, which is considered elegant but at the same time practical and functional. Leading Silvia to conversion is not difficult because what is offered turns out to be just what she was looking for and she certainly won't leave without a virtual shopping bag indicating the purchase.
By moving from the concept of target to that of person, with their real interests tracked and updated in real time, companies can now offer the visitor a content strategy that increases their level of interaction with the Brand, providing a complete and personalized experience without ever "stinking" of shameless plug.
Thanks to THRON's AI engines, Radio RTL 102.5 is also moving in this intelligent profiling direction, and is beginning to measure the performance of displayed content to collect strategic data on the interests of the audience. The data can be used to customize the advertising offer which this way becomes more relevant to what listeners really like, thus becoming less invasive and at the same time more welcome, with positive consequences in terms of engagement.