Published on March 19, 2018
When I began the free Netflix trial, I spent long minutes on my feet in front of the TV. To see what the platform offered, I scrolled the previews of TV series, trying to read the titles. A difficult task. Have you noticed that they are always written in a different way? Stunning graphics and creative ideas, but after half an hour, anyone would give in. I would sit on the sofa and choose the most attractive image, hoping that the story behind it would be up to scratch.
Netflix 1 – Stefania 0.
From 2018, the chances that the most famous streaming platform will hit more gold are increasing. The how and why are explained very well in the article The subliminal trick Netflix uses to get you to watch its movies & shows originally appeared on www.thrillist.com.
"As a simple example, you might see Good Will Hunting pop up in one of your recommended rows (which are also tailored to your viewing habits). If you've watched a lot of love stories in the past, you might see an image of Matt Damon and Minnie Driver kissing, whereas if you're a comedy fan, you'll likely get a shot of Robin Williams."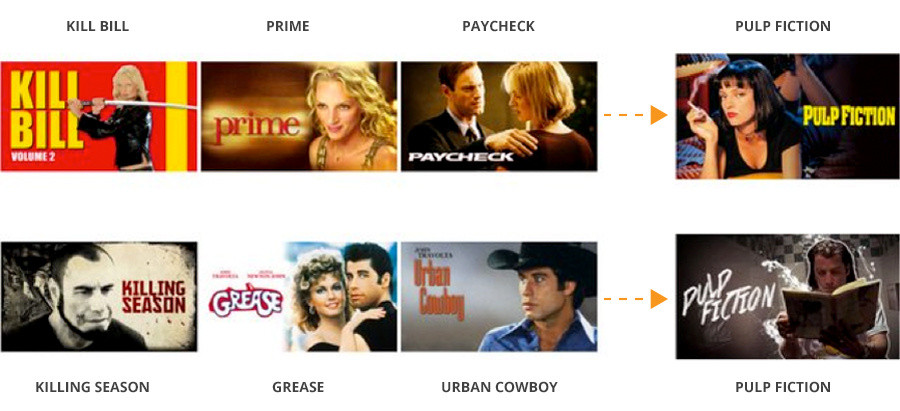 Not spending hours searching for the titles is exactly what all of us would like, when we get home from work and just want to relax. The content recommendation algorithms will certainly become more precise, but they will also, therefore, be able to do much more than "manipulate" the user's customer journey. They will manage, at least I hope, to make the recommendation that they are offering us better and more satisfying. After all, behind every great recommendation algorithm, there is a person who, once at home, wants a Netflix that reflects and resembles them, just like us!