Published on February 27, 2019
Can I ask you a question?
Would you rather choose an original product, designed specifically for you by a craftsman, or an anonymous, mass-produced version of it?
The answer seems quite obvious. But what if I told you that it's possible to automate communication processes without losing the originality and authenticity that make you feel like a unique and special customer… wouldn't it increase your feeling of engagement?
According to Luca Bassanello, CEO at Sinfonia, in a brand-user relationship the focus must always be on the customer, who should be thought of in its uniqueness. As he explained at the event "We will be more and more human", the secret lies in the effective combination of these four drivers: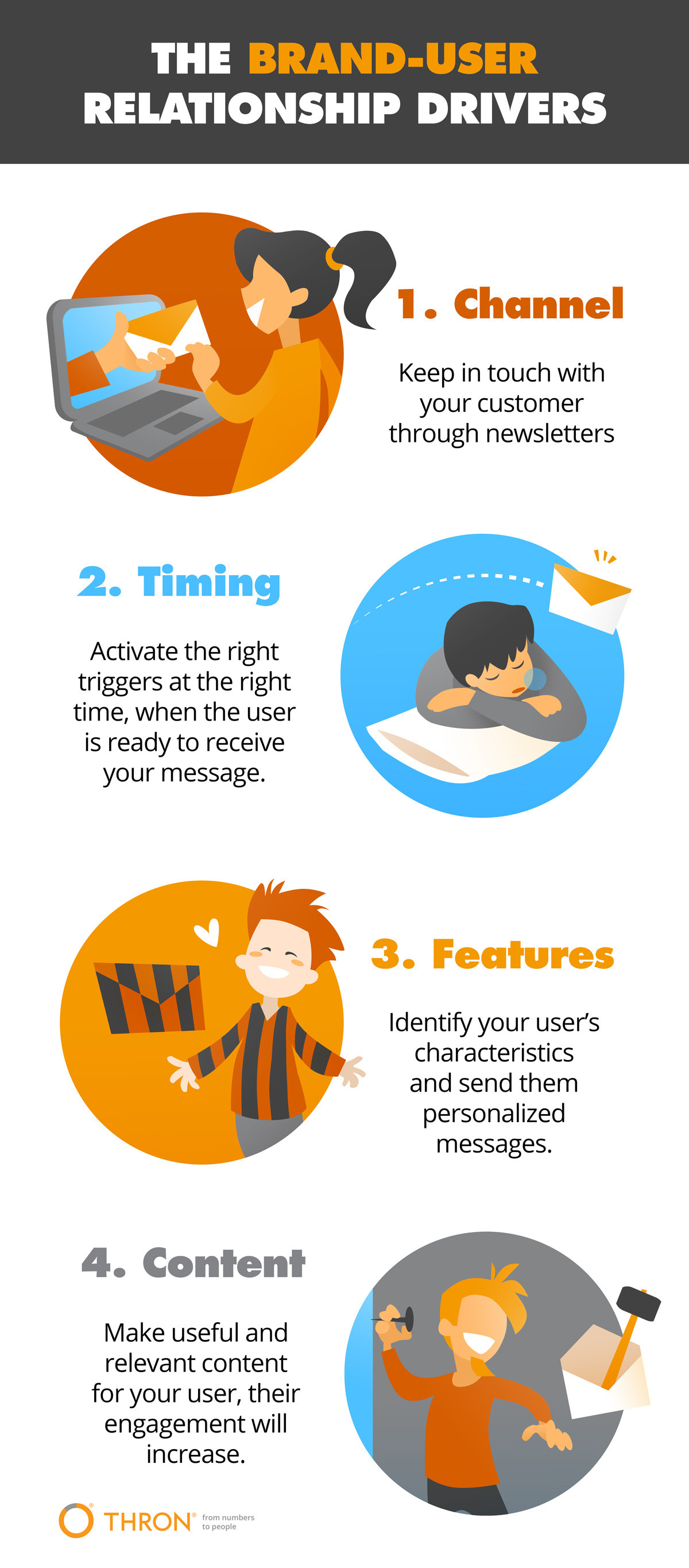 - Channel
According to SmartInsights report, it seems that email - the eternal, timeless email - is the users' favorite channel to keep in touch with a company, at all stages of the buying process of goods or services.
- Timing
We must considerate when it's the best time for our user to receive our messages: we can activate triggers, which respond to a certain action from the user (eg. event registration) by activating a precise communication workflow.
- Features
These are the precise characteristics that identify each user, and it is necessary to diversify our messages accordingly.
- Content
That's the very core of the customer experience we want our users to live: the more relevant and pertinent the content, the greater the engagement.
To sum up, we can state that a relationship is built on the delivery of engaging content to people with the right features, combined with the appropriate choice of timing and channel. All this can be automated with Marketing Automation software, with advantages in terms of business generation (the conversion of leads to customers is increased by 22%).
The best Marketing Automation platform
But what are the specific advantages of using such a tool? Marco Chieppe, Senior Customer Success Manager at Hubspot, well-known software for the management of inbound marketing, gives his answer.
First off, what does Inbound mean? It means converting by using relevant content.
- A qualified database
We can have plenty of contacts within our funnel, but we need to make a distinction between those who are really interested in your product / service and those who are just window shopping.
For this reason, it is essential to assign a lead scoring to these contacts, so as to give priority to potential customers to pass on to the sales department.
Hubspot and its predictive lead scoring function, based on the data collected by the platform, lets you to save time compared with manual lead scoring, as it identifies with more speed and precision which contacts are more likely to convert.
- Activate personalized Marketing/Sales automation campaigns
Using Hubspot tools in various lead nurturing scenarios (up-selling and cross selling e-mails, welcome e-mails, reminders, re-engagement e-mails, shopping cart abandonment e-mails, etc.) is very effective: according to statistics, companies that apply these strategies convert 50% more customers and cut costs by 30%, thanks to process optimization through automation.
What about Content Management?

Don't forget, however, that no technology is able to work without a good Content Marketing strategy: content must be designed and prepared according to the specific recipients and business objectives.
On the other hand, given the proliferation of content and channels, companies find it difficult to manage the resulting chaos. For this reason, an Intelligent DAM (Digital Asset Management) can be just what it takes: through the semantic rationalization of all the content of your brand, it centralizes it all on a single hub, the "source" from which all departments can drink.
This enables the full control of your assets, the possibility to create shared workflows assigning roles and permissions, the easy retrieval of content through search strings. The adoption of an Intelligent DAM like THRON requires the integration with Hubspot, that can be done thanks to a specific connector. This brings great benefits to your personalized communication.
With this connector, called Hubspot Connector, your contacts on the two platforms can be merged:
1) THRON enriches the contact profile with the information collected by Hubspot, enhancing the recommendation of content on your proprietary channels.
2) in turn, Hubspot profiles are enriched with the data about user interests that THRON's Artificial Intelligence extrapolates from the way users interact with content (see Content Intelligence module).
The result is an extremely complete Single Customer View of every user (even the anonymous ones!), which a single platform wouldn't be able to achieve. Marketing Automation and content recommendation actions are really precise and tailored to the specific interests of each potential customer who visits your corporate channels.